MONTHLY

SPECIAL SALES

WE OFFER MONTHLY SPECIAL SALES ON THIS PAGE. CHECK EVERY MONTH AS YOU WILL HAVE THE OPPORTUNITY TO SAVE BIG ON DIFFERENT ITEMS. YOU MUST CLICK THE BUTTON ON THIS PAGE TO GET THE SAVINGS. ALL ITEMS ARE SHIPPED WITH FREE SHIPPING, HANDLING, AND INSURANCE*. SOME ITEMS HAVE LIMITED QUANTITIES SO DON'T WAIT TO PICK UP THESE BARGAINS. NO LIMITS BUT WE DO SOMETIMES SELL OUT.

2015 AMERICAN SILVER EAGLE NGC MS70 BROWN LABEL SALE PRICED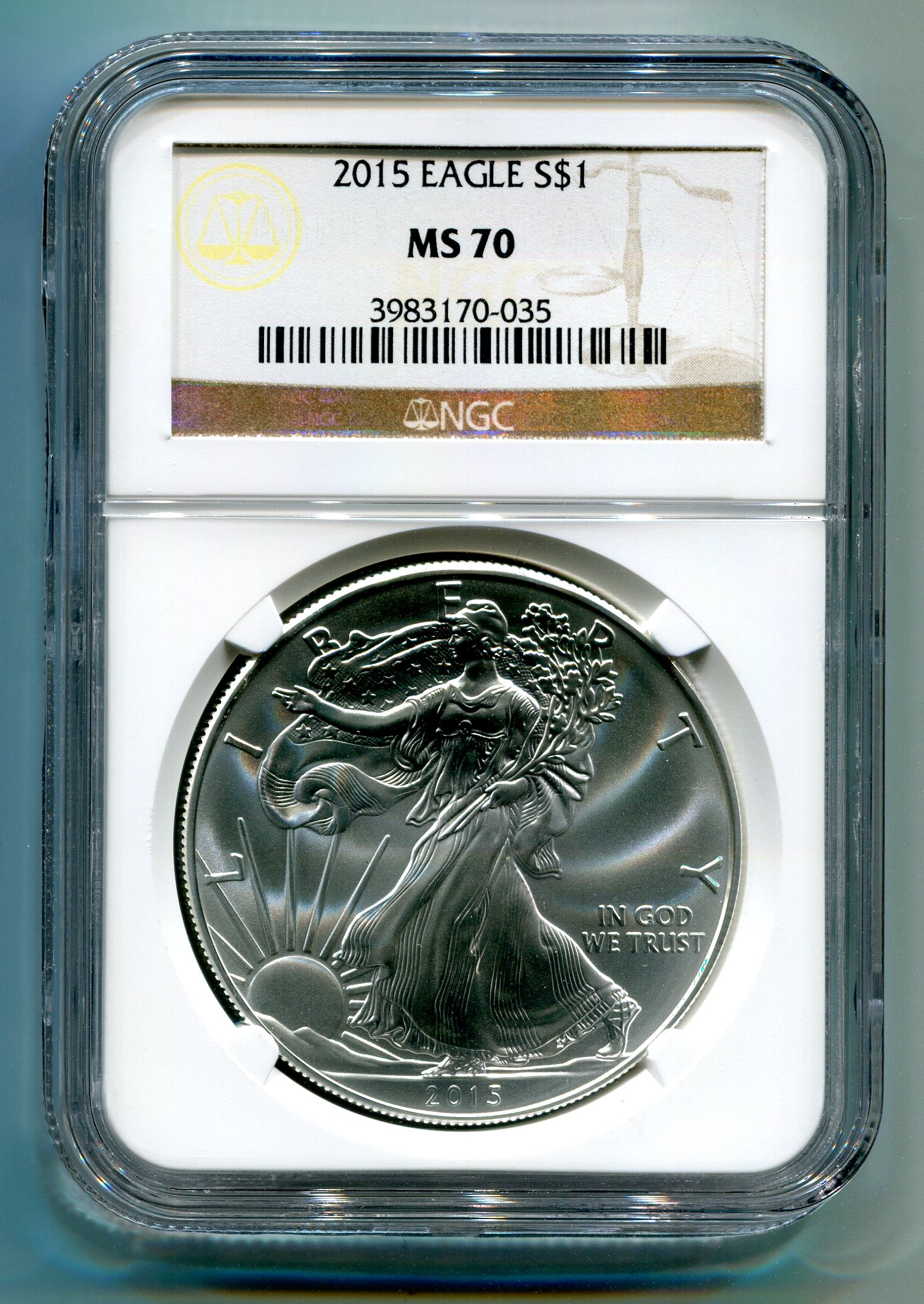 $ 64.95 USD
2015 AMERICAN SILVER EAGLE NGC MS70 BROWN / GOLD LABEL

FINEST KNOWN

SUPER LOW PRICE

FREE SHIPPING*

HAND SELECTED - PREMIUM QUALITY
100% SATISFACTION GUARANTEED
NGC SERIAL NUMBER WILL VARY. .
REGULAR LOW PRICE IS $69.95
FREE SHIPPING* To USA addresses. See full details on Frequently Ask Questions and Policy page.
COPYRIGHT©2009 - 2023 BOB'S COINS ALL RIGHTS RESERVED. UNAUTHORIZED DUPLICATION IS EXPRESSLY PROHIBITED.
IF YOU WOULD LIKE TO RECEIVE OUR MONTHLY SPECIAL SALES, PLEASE FILL OUT THIS FORM. YOU MUST CONFIRM A OPT-IN EMAIL TO COMPLETE THE REGISTRATION PROCESS.