BRAND NEW GENUINE NGC SLAB BOX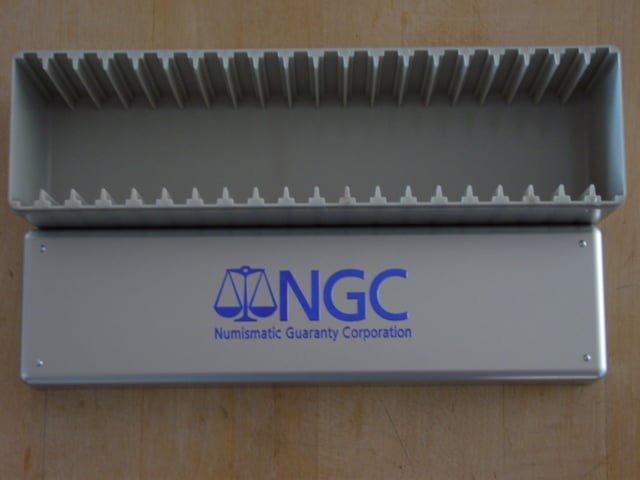 $ 16.95 USD
BRAND NEW EXTREMELY POPULAR, GENUINE NGC CERTIFIED SLAB BOX.
POPULAR BECAUSE MAJOR CERTIFIED COIN HOLDERS INCLUDING NGC, PCGS, AND ICG SLABS ALL FIT IN IT.
MADE OF HARD DURABLE PLASTIC.
HAS 20 SEPARATE SLOTS TO HELP PREVENT CERTIFIED COIN HOLDERS FROM GETTING SCRATCHED.
COPYRIGHT©2009-2022 BOB'S COINS ALL RIGHTS RESERVED. UNAUTHORIZED DUPLICATION IS EXPRESSLY PROHIBITED.